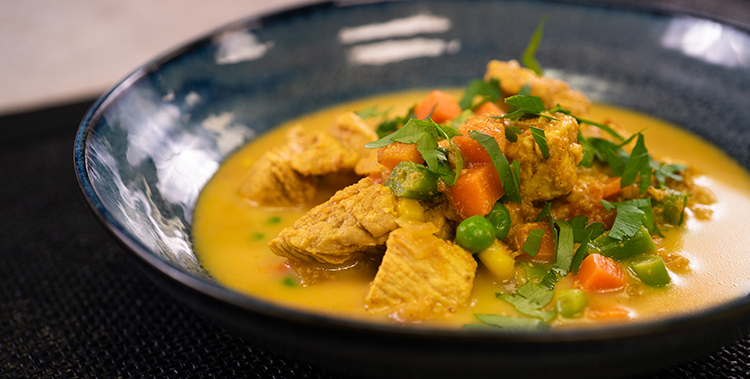 Originally from India, the Recipe of tasty Butter Chicken is a dish that has become popular around the world. The rich and flavourful curry is made by marinating chicken in a mixture of yogurt, spices, and special herbs. After being cooked in a tandoor oven, the chicken is simmered in a creamy tomato sauce.
The history of Butter Chicken:
While the exact origins of butter chicken are unknown, it is thought to have been created by Punjabi immigrants who came to India during the British Raj. Today, butter chicken is a staple of Indian cuisine and can be found on menus throughout the country.
While it is typically served with rice or naan bread, its popularity has led to it being adapted to suit a variety of different tastes. Whether you enjoy it with traditional accompaniments or as part of a more unusual fusion dish, there's no doubt that butter chicken is a delicious and versatile dish.
The best way to cook Butter Chicken:
Butter chicken is a rich and flavorful dish that originates from India. The dish gets its name from the generous amount of butter that is used to create the sauce.
While there are many different recipes for butter chicken, the best way to cook it is by using a slow cooker.
This method allows the chicken to absorb all of the flavors from the spices and herbs, resulting in a truly authentic dish.
To make butter chicken in a slow cooker, simply combine all of the ingredients in the pot and set it on low.
Cook for 6-8 hours, or until the chicken is cooked through. Once finished, serve over steamed rice and enjoy!
Different ways to make Butter Chicken:
In a large saucepan, heat oil over medium heat. Add onion and cook until softened, about 5 minutes.
Consider adding garlic or finely chopped ginger and stir for at least 1 minute. You can also add garam masala along with some common spices like turmeric, cumin, and chili powder and cook for 1 minute.
Stir in tomato paste and cook for 1 minute. Add chicken broth and bring to a simmer.
Add chicken and cook until cooked through about 10 minutes.
Stir in heavy cream and butter and cook until heated about 5 minutes. Serve over rice or naan bread.
How to make Butter Chicken healthier:
One way is to use chicken breasts instead of dark meat, as they are lower in fat.
Another way to reduce the fat content is to use yogurt or cream instead of butter.
You can also add more vegetables to the dish, such as bell peppers or tomatoes.
Endnote:
Butter chicken is a popular dish from India that is known for its rich, creamy sauce. While the dish is traditionally made with chicken that has been cooked in butter, there are ways to make it healthier. If you want to make a healthier version of butter chicken, these are some easy ways to do it.